ENJOY THE BEST GOURMET FOOD
REDEFINING HAITIAN CUISINE
Central to our vision of Comfort, Tradition and Elegance, several dining space have been created to satisfy all tastes and desires of our guests: The Voum Tak, the Captain's Pagoda, the Taïno Lounge, Zile Soley, not to mention the beach.
Enjoy our extravaganza buffets and dine to the relaxing sounds of the nearby ocean. Our maestro will join in on a typical Sunday brunch, with delightful classical or soft Caribbean music.At Moulin Sur Mer, we redefine the Haitian cuisine concept with authentic dishes made of exquisite local, seasonal products for an unforgettable experience.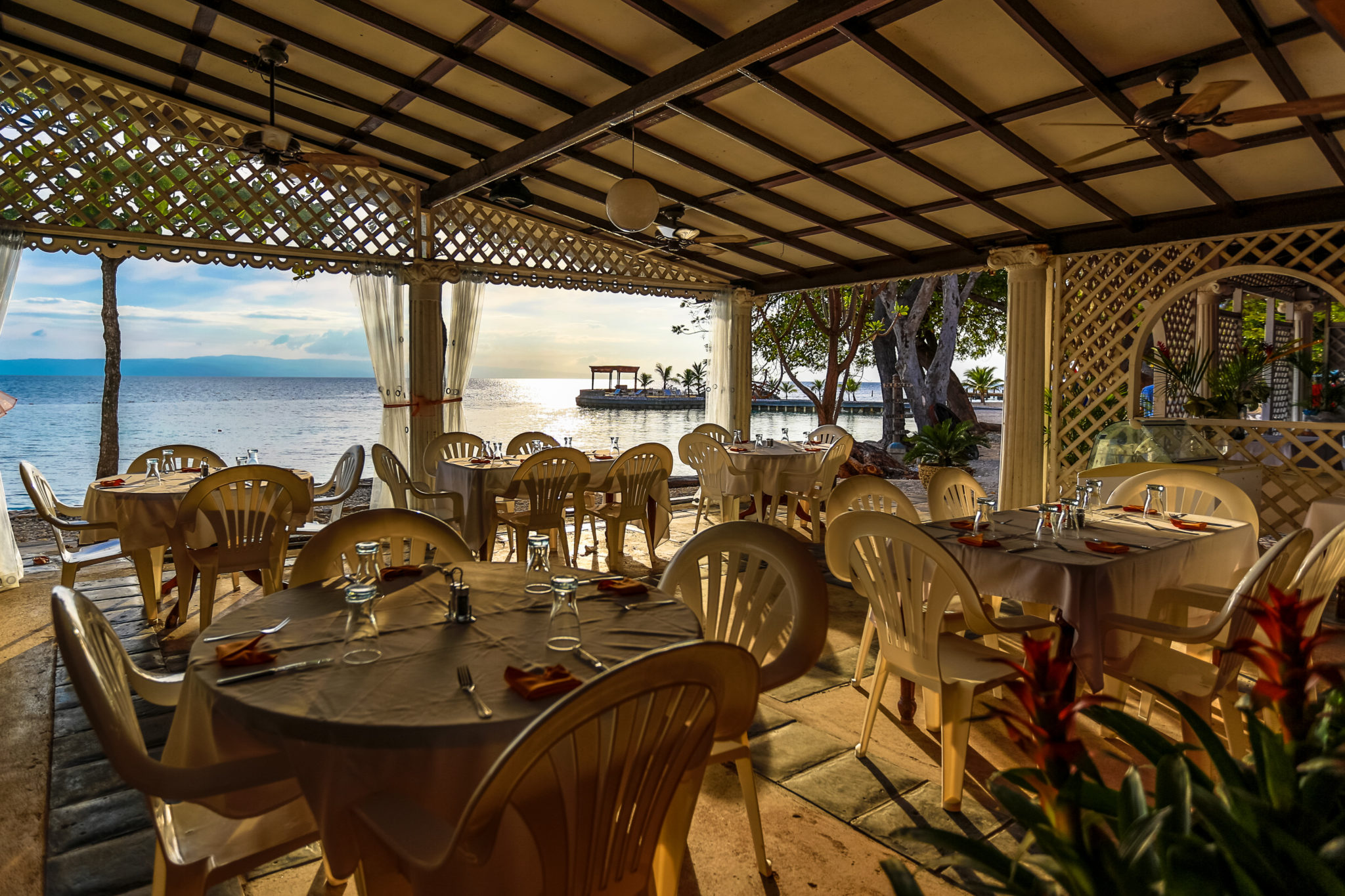 THE VOOMTAKLocal and International Cuisine 
Offering magnificent views of Gonâve Island, the hotel's main restaurant, "Voum Tak", is deeply rooted in local products.Enjoy our extravaganza buffets or A la Carte menu and dine to the relaxing sounds of the nearby ocean. Our visitors tell us: "It's the best cuisine on the coast". Isn't it time you decided for yourself? Let our chef treat you to exquisite meals.
Admire in our aquarium, the cohabitation between fish and lobsters. Even Nature is at peace at Moulin Sur Mer
TAINO LOUNGE
With its shimmering ambiance, Our new lounge is perfect to catch up on sporting events on our large projector, enjoy a meal on the sand, or enjoy our live music shows or dance on our In-house Dj playlist and for the bravest, a frenzied Karaoke.
The Moulin's Cabaret as we describe it is an elegant yet intimate and warm haven in which guests can enjoy classic drinks, exclusives cocktails, especially during Happy Hours. At night, the subtle lighting creates a chic intimate space. The lounge was named Taïno, in honor of Haiti's indigenous people. An old custom dictated that new buildings be dedicated to Taïno princesses.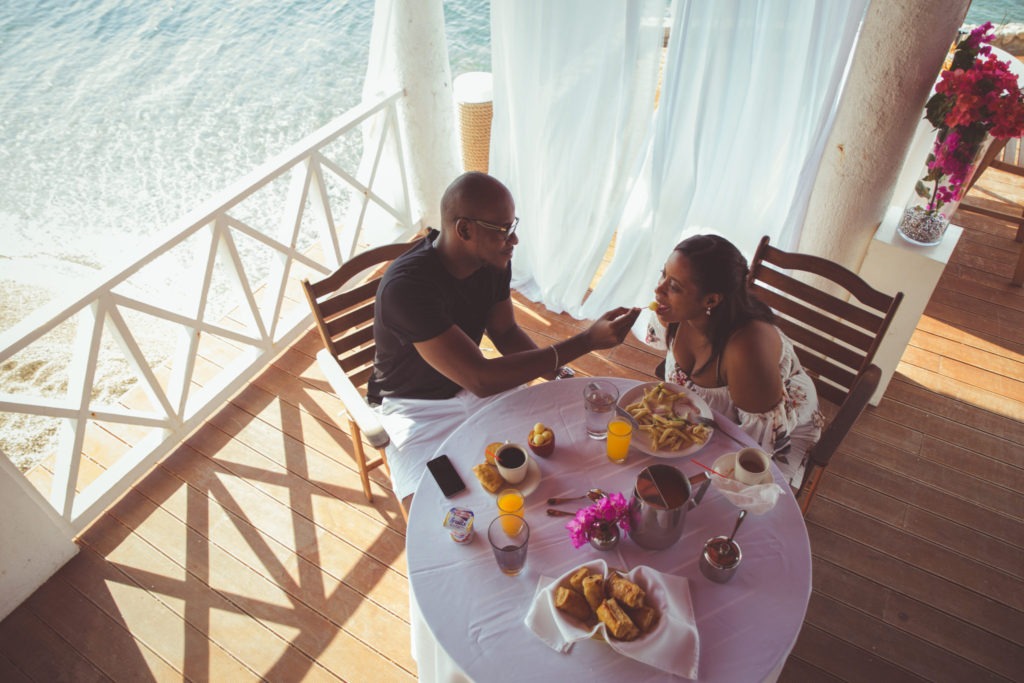 CAPTAIN PAGODASeat beachfront and enjoy your meal
Our Captain's Pagoda lets you enjoy beachfront seating right on the water. As the sun goes down and the summer night breeze settles, you can sip your favorite cocktail at this romantic haven. Whether it's sharing a cold beer with friends, enjoying a delicious meal overlooking the ocean, no doubt, The Captain's Pagoda is bound to steal your heart!
ZILE SOLEILEnjoy scenic sunsets 
A sensational spot for scenic sundowners, an after-dinner digestive, or a laid back evening spent with friends and family, our small island Zile Soley is designed to create the perfect beachside social setting, with accents of white complementing the azure waters and sandy shore.
If you have special dietary needs, do not hesitate to let us know.