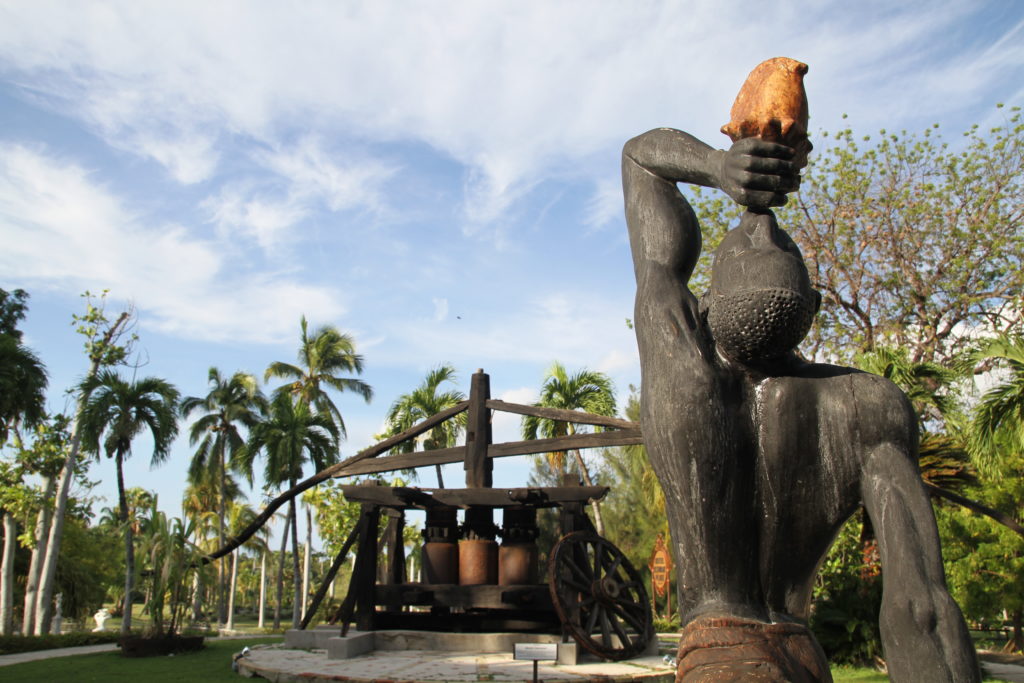 Our Museum, Our History!
The Ogier-Fombrun Museum will share its stories dating from the pre-Colombian Indian era to colonial times of 1794, when Haiti used to be the largest producer of sugar in the Caribbean.
Located on a sugar can plantation from the XVIII century, the Museum Ogier- Fombrun tells the story of our beloved country. Build in 1760 by the french Colonist Guillaume Ogier and abandoned during the war of Independence of 1804, it's one of the few of its kind to have survived the ragaes of time.
Architect Gerard Fombrun discovered the ruins of the property in the year 1977. He relentlessly dedicated himself to its restoration. The Ogier- Fombrun Museum invites you for a ride into this glorious past. Its aqueduct, its large wooden wheel and many more artifacts will charm your within the heavenly surroundings of Moulin Sur Mer
ENTRANCE
| | |
| --- | --- |
| Adult | $5 |
| Children 5-11 | $2 |
| Infants | $0 |
OPENING HOURS
From 9 am to 6 pm everyday